ALBUQUERQUE'S PREMIER SPINAL LIGAMENT INJURY SPECIALISTS!

Warm, Courteous, and Professional
At Gonstead Physical Medicine in Albuquerque New Mexico, we pride ourselves in offering our patients and their families the most professional, warm and courteous experience! Our teamwork approach using multiple healthcare professionals and the way we are able to diagnose spinal ligament damage is as unique in healthcare as you and your family.

Our doctors exclusively use the Gonstead System, which continues to yield tremendous results for patients worldwide.

If you have been suffering with chronic spinal pain we urge you to click on the link below to learn more about spinal ligament injuries. We hope you enjoy the information within and share it with others. Again, thank you for visiting www.Gonstead-NM.com and remember to come back often.
The Effects of Spinal Ligament Damage
Yours in health,

Dr. Anthony Del Angel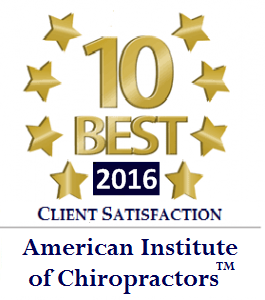 Gonstead Family Chiropractic Of Albuquerque, P.C.
has been recognized as one of the top ABQ Chiropractic practices.
Verified by
Opencare.com
---